Flytec has been acquired by Naviter old. On the original Flytec website, we can read :
With Microsoft's release of Windows 8 and later 8.1, access to flight data or configuration of older Flytec devices through a USB cable is no longer working. The manufacturer of the USB/Serial converter chip took the opportunity with Windows 8 to enforce a generation change of his products.
Some readings on the internet seemed to show that it was possible to successfully install an old driver (2008) on recent versions of Windows. We have successfully tested this installation for a Flytec 6020 and a Flytec 6015.
The 2008 IO-Cable_PL-2303_Drivers-Generic_Windows_PL2303_Prolific driver can be downloaded from our website. Here are the installation steps:
Unzip the resulting zip file

Run file _PL2303_Prolific_GPS_1013_20090319.exe

Connect the GPS vario

Go to the control panel

Option Device manager option

In principle, GPS is not recognized by your computer. Although French, screenshots can help
right click on Prolific-to-Serial Comm Port

Choose Update pilot

Browse my computer for a driver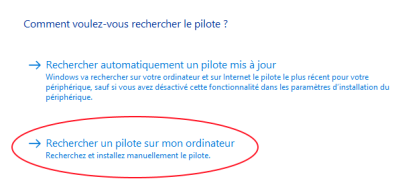 Choose from a list of available drivers

In principle a window appears with at least two drivers: the one that did not work and the one that has just been installed

It may be necessary to repeat this operation